---
B. D. Ackley, 1872-1958
---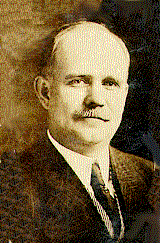 ---
『教会福音讃美歌』掲載曲

作曲:329番「主よ 今われを」
作曲:404番「主とともに歩む日々」
---
Bentley DeForest Ackley(1872-1958)Bentley DeForest Ackley(1872-1958)

誕生:1872年9月27日、ペンシルバニア州スプリング・ヒル。弟はAlfred Ackley。
死亡:1958年9月3日、インディアナ州ウィノナ・レイク。
埋葬地:インディアナ州ワルソーのオークランド墓地。

ペンネーム:Lloyd Ten Eyck、R. Ward Howe

 Ackleyは、早くから音楽の才能を示し、子供のころからメロディオン、ピアノ、コルネット、クラリネット、ピッコロを習う。1888年にニューヨークに移ってからは、幾つかの教会でオルガン奏者となる。1907年には、ビリー・サンデーとホーマー・ロードヒーヴァーの伝道チームに専属ピアニストとして加わり、8年間チームと共に各地を移動する。ロードヒーヴァー社の作曲者、編曲者としては3,000曲以上の賛美歌を書いた。

掲載歌集:
Best Temperance Songs (Chicago, Illinois: The Glad Tidings Publishing Company, 1913) (music editor)
に収められている。

作品を含む出版物:
Emurian, pp. 121-24
Findagrave, accessed 2 Jan 2018
Hustad, pp. 194-95
Wikipedia, accessed 20 Oct 2016

作曲作品:
All the Way with Jesus
Behold, He Cometh
Blessed News
By and By
Coming Home
Chouteau
Faith Will Bring the Blessing
Good News
Hark! I Hear My Name
Have You Prayed It Through?
He Is Knocking
He Rose Triumphantly
He Will Not Let Me Fall
How You Will Love Him!
I Am Coming Home
I Love Jesus
I Shall Dwell Forever There
I Shall See the King
I Walk with the King
I Want Jesus
If Thou Shalt Confess
I Would Be Like Jesus
If Your Heart Keeps Right
In the Service of the King
Love Opened Wide the Door
Meet Your Troubles with a Smile
New Rochelle
More Than These
Mother's Prayers Have Followed Me
My Mother
Nobody Cares
Once My Way Was Dark and Dreary
Pardoning Grace
Promise
Repent! 'Tis the Voice of Jesus
Room for You
Satisfied
Shout and Sing
Since the Fullness of His Love Came In
Somebody Else Needs a Blessing
Somebody Knows
Speak to Me Only of Jesus
Sunrise
There Is Joy in Serving Jesus (1931)
There's a Rainbow Shining Somewhere
There Will I Follow Thee
This My Plea
Transformed
Wealth of All Heaven Is Mine, The
What Can I Ask Beside?
When Jesus Shall Appear
Whenever I Think of Him
Where the Cross Is Leading
Who Will Open Mercy's Door?
---